A run-down of some of the Fox Valley bars and clubs with live music this weekend.  (Sorry, DJ's don't count!)
---
EvenFlow
https://evenflowmusic.com/
Friday, June 11, 9pm
LostInBlu
LostInBlu is a Chicago-area blues-rock band playing a mix of Chicago Blues, Texas Blues and old rock roadhouse favorites. Come see them and get LostInBlu.
Saturday, June 12, 8pm
EZfM
Do you enjoy the contemporary "soft rock" hits from the 70's and 80's? You will experience the the nostalgia, and you will be transported back in time, where memories of your youth will begin to flow with the music that recalls a simpler place and time in your life.
---
The Venue
The Venue Aurora (themusicvenue.org)
Friday, June 11, 8pm
John Primer
Two-time Grammy nominated artist and American blues legend John Primer has undisputedly helped build the sound and style of Chicago blues as we know it today. The echoes of tradition bellowing from the birthplaces he played such as: Maxwell Street, Theresa's, Checkerboard and Rosa's Lounges, pulse from every chord in his fingers today. John Primer is a Chicago Blues Living Legend.
Saturday, June 12, 8pm
Chicago Blues Angels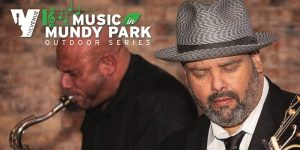 The best way to describe Chicago Blues Angels is, they play American Roots Music, Blues, Rockabilly & Rock n Roll with a whole lotta soul!! What sets us apart from other bands is they bring old school, traditional music to the forefront with a high-energy attitude! You will experience a rocking' guitar with the sophistication of a Jazz saxophone. Together, these create a highly combustible mixture of danceable grooves.
---
Club Arcada
Onesti's Club Arcada Speakeasy & Showroom in St. Charles, IL
Friday, June 11, 8:30pm
Rosie & The Rivets
Rosie & The Rivets are the Premier Retro Rock & Roll Show performing the best danceable music of the 1950's and early 1960's along with some current music with a retro twist.  The dance floor will be open!
Saturday, June 12, 8:30pm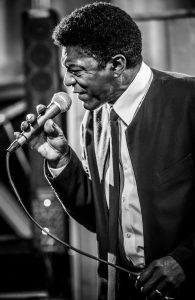 "The Soul Keeper" Gerald McClendon
If you love R&B Soul music, you'll truly fall in love with Gerald McClendon and his extraordinary style of performing R&B standards such as classic soul music and sounds of Motown, Stax and Atlantic records. He draws from the everlasting era of artist such as Ottis Redding, The Temptations, Smokey Robinson, Marvin Gaye, The Chi-Lites, Stevie Wonder and even songs of the Frank Sinatra jazz era. Gerald McClendon's love for music screams out loud with his passion and love of entertaining his audiences.
---
Alibi Bar and Grill
Live Music | St. Charles Township | Alibi Bar & Grill | NightClub | (ouralibi4u.com)
Saturday, June 12, 8:00pm
Anuelusion
A high energy cover band that has a wide range of musical genres.
---
Sidebar Supper Club & Beer Garden
Sidecar – Supper Club & Beer Garden (sidecarsupperclub.com)
Friday, June 11, 8:00pm
Dan Whitaker
Singer-songwriter and guitarist Dan Whitaker digs deep into country, folk, blues, and jazz to create his own original sound.
Saturday, June 12, 8pm
John Till
"John Till cultivates folk, blues & country from the farthest reaches of the Great Plains to the Appalachian foothills, down to the delta & back up to Chicago for a sound that's equal parts pastoral & main street charm." M.S.
---
Preservation
https://preservationgeneva.com/
Friday, June 11, 6:30pm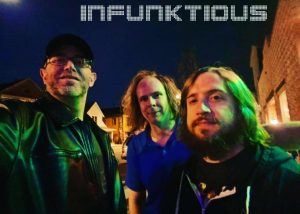 Michael Rawls
Michael Rawls, a recent Texas transplant, brings the South to his sound and has also done a bang-up job of bringing musicians together in our community.
Saturday, June 12, 6:30
Infunktious
Previously Covington Groove, Infunktious still harnesses the mad talent around here and funnels it into toe-tapping, foot stomping good time music!