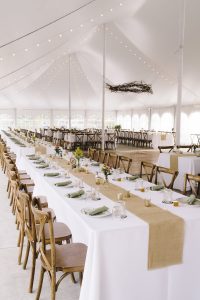 Heritage Prairie Farm has been hosting events and weddings for over ten years, and we are known for our all-inclusive services and farm-to-table meals set amongst the beauty of Mother Nature. We have always strived to connect people to the food that they eat, and our USDA Certified Organic farm fields not only serve as a beautiful and relaxing background to any event, but they also provide much of the produce that is used in every meal we create.
Our all-inclusive wedding services are outlined on the PDF attached, and our private events are a little bit different in that they are more of a private lunch or dinner package rather than a full-scale wedding package. They still have custom menu & bar options, full-service staff, as well as some standard decor options, but some of the extras are not included.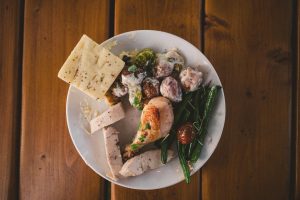 We have hosted events ranging from baby and bridal showers, to reunions and anniversaries, to large corporate dinners or fundraisers for companies like Mag Mile Marriott and FONA International.
For people seeking a truly unique outdoor venue with incredible farm-to-table food, Heritage Prairie Farm is the perfect venue for an exceptional dining experience!
Heritage Prairie Farm
2N308 Brundige Road,
Elburn, Illinois 60119