LUNAFEST Film Festival
An inspiring, empowering short-film festival nestled in the heart of historic downtown St. Charles. The Zonta Club of St. Charles-Geneva-Batavia will host LUNAFEST on Tuesday, March 3, 2020 at the Arcada Theater. Enjoy 8 brilliant short films for, by and about women and help to raise funds for local agencies and international projects working to empower women and girls.
TUESDAY, MAR 3
6:00 PM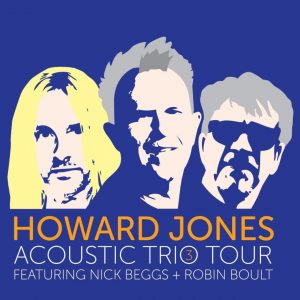 HOWARD JONES ACOUSTIC SESSION
Howard Jones Acoustic Trio is an intimate stripped-down trip through Howard's 30-year music career. Featuring Howard on electric piano, Robin Boult (Roger Daltry, Dave Stewart, Fish) on acoustic guitar and Nick Beggs (Kajagoogoo, Belinda Carlisle, John Paul Jones) on chapman stick, these shows deliver a fresh take on Howard's best-known hits. These shows also provide the opportunity for the audience to hear first-hand about the inspiration behind Howard's beloved material as well as stories from his touring career.
FRIDAY, MAR 6
8:00 PM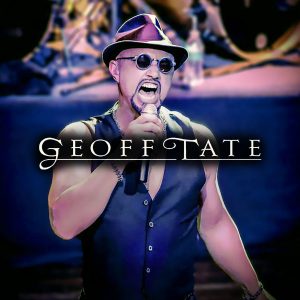 Geoff Tate Empire 30th Anniversary Tour Performing Empire And Rage For Order In Their Entirety
Can't you feel it coming? EMPIRE! Can't you hear it coming? EMPIRE! Here comes 2020 and that sound you hear and vibration you feel is GEOFF TATE and his band, Operation: Mindcrime, gearing up for their forthcoming tour of America beginning next spring that will celebrate the 30th Anniversary of EMPIRE. Released in August of 1990, the album spawned six singles ("Empire," "Silent Lucidity," "Best I Can," "Jet City Woman," "Another Rainy Night (without you)" and "Anybody Listening?") and is Queensryche's best- selling album to date with sales over three million units, achieving triple-platinum status.
SATURDAY, MAR 7
8:00 PM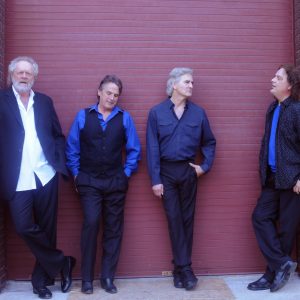 Grass Roots And Gary Puckett & The Union Gap
The Grass Roots are a highly successful rock and roll group that consistently produced quality music in their heyday from 1966 to 1975. Although they never attained a number one hit on the charts, they were consistently in the top end of popular music in the turbulent rock music scene..
SUNDAY, MAR 8
5:00 PM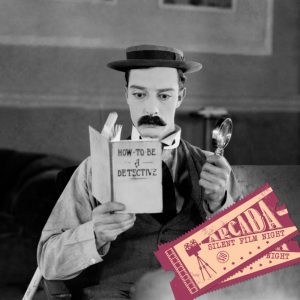 $10 Silent Film Night – Sherlock Jr. PLUS Short Film The Goat
Sherlock Jr. is a 1924 American silent comedy film directed by and starring Buster Keaton and written by Clyde Bruckman, Jean Havez and Joseph A. Mitchell. It features Kathryn McGuire, Joe Keaton and Ward Crane. Live accompaniment provided by Chicagoland's premiere organist Jay Warren!
TUESDAY, MAR 10
7:30 PM
Arcada Kid's Club Presents Tales Of Peter Pan And Cinderella On Ice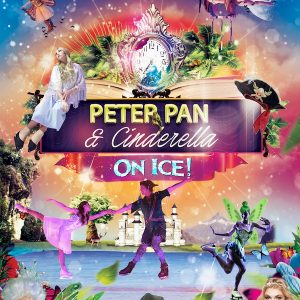 This non-stop thrilling adventure features over the top magic illusions, spectacular special effects, an all original award winning soundtrack, and thrilling jumps, spins, and pair lifts- All on ICE!
WEDNESDAY, MAR 11
7:00 PM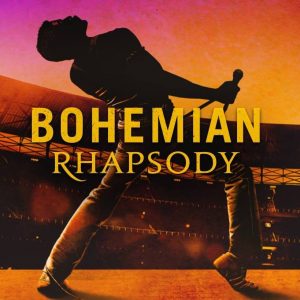 Bohemian Rhapsody Movie Sing-A-Long
Freddie Mercury — the lead singer of Queen — defies stereotypes and convention to become one of history's most beloved entertainers. Join us for the showing of the movie and feel free to sing along with your favorite Queen songs! …
THURSDAY, MAR 12
7:30 PM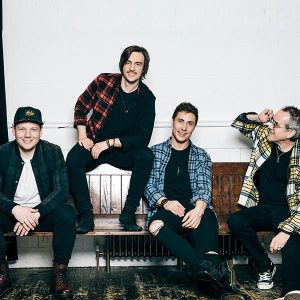 The Bay City Rollers
THE BAY CITY ROLLERS with Original Guitarist / song writer / vocalist Stuart "Woody" Wood. All the million selling hit songs including; "Saturday Night" , "I Only Want To Be With You" , "You Made Me Believe In Magic" , "Money Honey" , "The Way I Feel Tonight" "Don't Stop The Music", "Keep On Dancing" "Remember (Sha-La-La-La)", "Summer Love Sensation" ,"Bye Bye Baby", "Shang-A-Lang", "Give Me A Little Love" , "Yesterday's Hero" , "Dedication" , "It's A Game" , "Rock N Roll Love Letter" & "Be My Baby" . Get there early for this rockin event.
FRIDAY, MAR 13
8:00 PM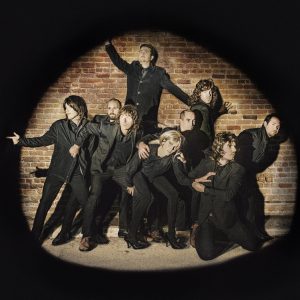 The McCartney Years
Hailed by the original Beatles promoter as 'THE BEST ON THE SCENE', The McCartney Years is a period-true, technically stunning and explosive live concert show that performs the music of Paul McCartney spanning two decades from The Beatles to Wings. …
SATURDAY, MAR 14
8:00 PM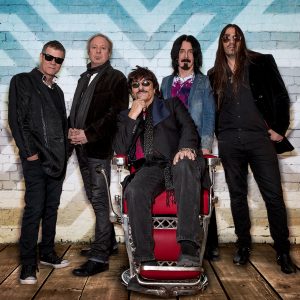 Cactus With Kashmir
"Nearly five decades after I formed this band, the time has come to re-invent Cactus once again," says Appice, who also still drums for Vanilla Fudge, The Appice Brothers, and The Platinum Rock All Stars. Adds Appice: "The music remains the same and Cactus is still a 'hot and sweaty' band. The level, quality and consistence of the band's musicianship is as strong as ever." Opening for Cactus will be Kashmir. Kashmir is a very entertaining show bringing only the best of Led Zeppelin to their fans.
SUNDAY, MAR 15
5:00 PM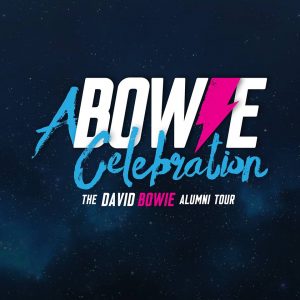 A Bowie Celebration: Bowie Alumni Play Diamond Dogs &  Ziggy Stardust
Join key alumni musicians of David Bowie's bands from across the decades, anchored by his longest standing member Mike Garson along with a revolving selection of additional amazing Bowie band alumni including Gerry Leonard, Carmine Rojas, Kevin Armstrong, Corey Glover and Alan Childs.  We're on the road with A BOWIE CELEBRATION: The David Bowie Alumni Tour featuring an unforgettable and critically acclaimed evening of Bowie songs with world-class vocalists and an ever rotating mix of hits and deep cuts.
THURSDAY, MAR 19
7:30 PM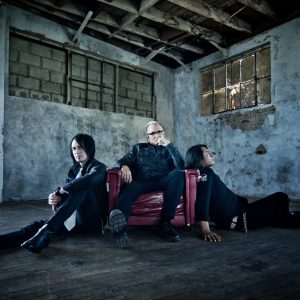 EVERCLEAR
Considering Everclear has written and recorded some truly iconic '90s alt-rock hits, it would be all too easy these days for the band to be a victim of its past successes, relegated to performing as a glorified jukebox, existing to satisfy the nostalgic cravings of Gen Xers everywhere. But singer-guitarist Art Alexakis isn't about to start phoning it in now.
FRIDAY, MAR 20
8:00 PM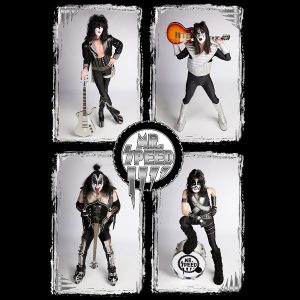 Mr. Speed – A KISS Tribute
With nearly 25 years of experience under their spandex MR. SPEED continues to forge ahead writing their own chapter in KISStory. Their passion for KISS is real. This show combines a lot of the elements that are reminiscent of an original KISS performance.
SATURDAY, MAR 21
8:00 PM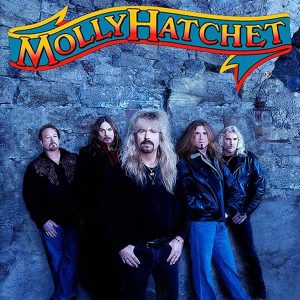 Molly Hatchet
Molly Hatchet returns to The Arcada with a Southern Rock party similar to their Jacksonville, Florida "brothers", Lynyrd Skynyrd. The Band's biggest hit, "Flirtin' With Disaster" always brings the crowd to its feet-what a night it's gonna be!
SUNDAY, MAR 22
3:00 PM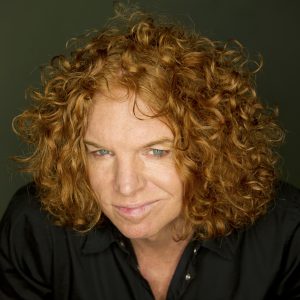 Comedian Carrot Top
Scott "Carrot Top" Thompson has been making audiences around the world laugh for more than three decades. Since his debut on "Star Search" more than 25 years ago, Carrot Top has soared to success and become one of the most recognizable entertainers in the world. Since 2005, fans have flocked to his Las Vegas headlining residency at Luxor Hotel and Casino to catch comedy's King of Props induce side-splitting laughter with his current take on pop culture, music, and headlines of the day in a continually evolving show.
SUNDAY, MAR 22
7:00 PM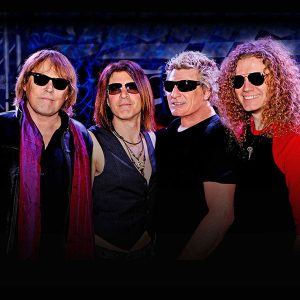 Dokken & Lynch Mob Reunion With Special Guest Hoodlum Johnny
Multi-platinum Heavy Metal and Rock band DOKKEN returns to the Arcada to blow the doors off once again! Hear classics like "Alone Again", "Breaking the Chains", "In My Dreams", and many more! Joining Dokken will be Lynch Mob.
SATURDAY, MAR 28
8:00 PM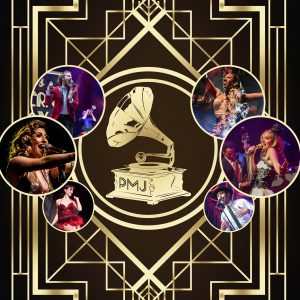 Scott Bradlee's Postmodern Jukebox
Started by Bradlee in 2009, Postmodern Jukebox (PMJ) has gone on to amass over one billion YouTube views with 3.5 million subscribers, and have chalked up more than 1.7 million fans on Facebook. For the past half decade, PMJ has toured the world, playing hundreds of shows to sold-out houses on six continents. They've also performed on shows like "Good Morning America," topped iTunes and Billboard charts, and caught the attention of NPR Music, NBC News and a wide array of celebrity fans.
SUNDAY, MAR 29
5:00 PM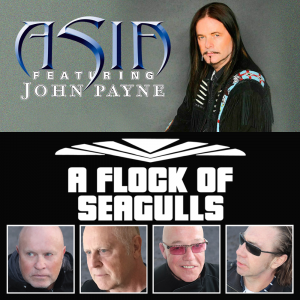 ASIA Featuring John Payne // Flock Of Seagulls
ASIA Featuring John Payne have been touring in North America since 2008 performing new favorites and old classics.
FRIDAY, APR 3
8:00 PM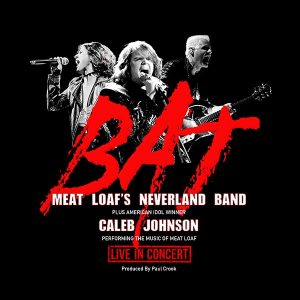 Bat Out Of Hell – Meatloaf's Official Band
Experience the iconic Bat Out Of Hell album and other hit songs performed brilliantly by The Neverland Band featuring American Idol winner, Caleb Johnson. The Neverland Band includes world-class alumni spanning the history of the Meat Loaf legacy. In addition to a number 1 album and touring with some of the biggest names in rock, Caleb Johnson is the winner of American Idol season 13.
SATURDAY, APR 4
8:00 PM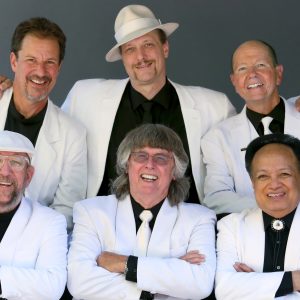 The Association With Classics IV
One of the most successful bands to come out of the 60's, they have sold millions of records, tapes, CDs and DVDs as well as earned a number of achievements including a Golden Globe nomination in 1970 for Best Original Song – Goodbye Columbus.
SUNDAY, APR 05
5:00 PM
Arcada Theatre
105 E. Main Street
St. Charles IL 60174