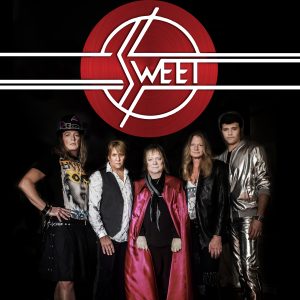 The Sweet
The Sweet are a national treasure, British at the core and a rock music phenomena that has taken every continent by storm for more than four decades. They shot to the top of the charts in the 1970s with such hits as Ballroom Blitz, Fox on the Run, Love is Like Oxygen, Little Willy, Hellraiser, Teenage Rampage, Blockbuster and Action.
THURSDAY, SEP 5
7:30 PM
Buddy Guy
8x GRAMMY Award winner, Rock & Roll Hall of Famer, and Chicago blues legend Buddy Guy is returning to the Arcada Theatre!
FRIDAY, SEP 6
8:00 PM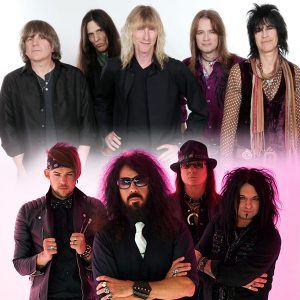 Kix And Quiet Riot
Iconic 70s metal band KIX celebrates the 30th Anniversary of its Platinum release "Blow My Fuse". They're joining Quiet Riot, the first heavy metal band to hit #1 on the Billboard Charts with its legendary album "Metal Health" with the million-selling single "Bang Your Head" and of course, a true Rock anthem, "Cum On Feel The Noise".
SATURDAY, SEP 07
8:00 PM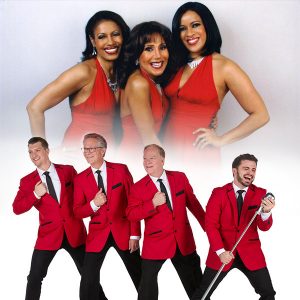 The Diamonds And The Crystals
DooWop returns to The Arcada!  50s legends The Diamonds return to The Arcada to perform their hits including "Why Do Fools", "Little Darlin' "and "The Stroll." Joining the group that day will be The Crystals, American Bandstand superstars all-girl group with legendary hits including "The He Kissed Me" and "Da Do Ron Ron"!
SUNDAY, SEP 8
5:00 PM
$10 Silent Film Night – Buster Keaton In "Three Ages"
The film takes place in three different historical eras–the Stone Age, Ancient Rome, and the Modern Age. The plot is the same in each: Buster Keaton stars as a young man who courts the girl of his dreams, but his pursuit is complicated by a rival, played by Wallace Beery. The stories are interwoven, and structured around four plot actions. The characters from each era are introduced and the rivalry between Keaton and Beery is set up; then, in each story, Keaton attempts to make the girl jealous. This is followed by a contest between the two male rivals; and then each story ends with Keaton winning the girl.
TUESDAY, SEP 10
7:30 PM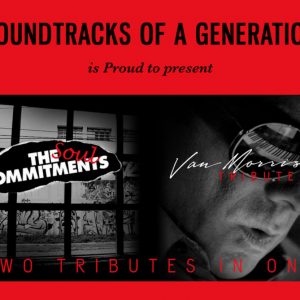 Van Morrison Party With The Soul Commitments
American Rock & Roll has always had a little bit of the Irish in it.  When Van Morrison formed the Belfast-based group Them in 1964, their subsequent tune 'Gloria' was a bonified hit in the U.S.  Then, the 1991 Alan Parker movie 'The Commitments' waxed poetic on a ragtag bunch of Dublin teens whose mantra was real American Soul & Rhythm-and-Blues. This music now comes to life with an acclaimed Soundtracks Of A Generation showpiece, The Soul Commitments and Van Morrison Tribute.
FRIDAY, SEP 13
8:00 PM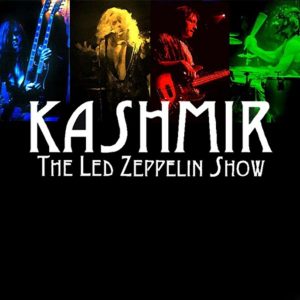 KASHMIR TRIBUTE TO LED ZEPPELIN
KASHMIR is a very entertaining show bringing only the best of LED ZEPPELIN to their fans. KASHMIR seeks to re-create the experience of a 70's Zeppelin show utilizing authentic vintage stage gear, costumes, and special effects, with great attention to detail in a non pretentious way.
SATURDAY, SEP 14
8:00 PM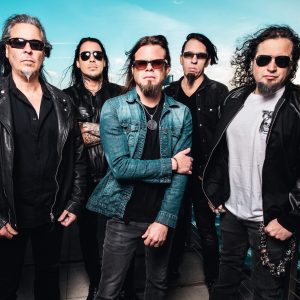 Queensrÿche
A high-octane heavy metal experience featuring some of the biggest rock anthems in history, including: "Prophecy", "Silent Lucidity" and "Jet City Woman". Joining the guys will be Michael Angelo Batio and his band, a superstar shredder and inventor of the double guitar!
THURSDAY, SEP 19
7:30 PM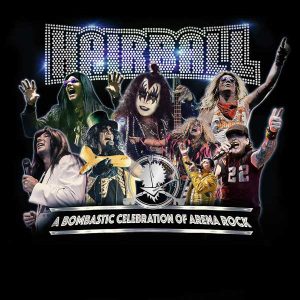 A Bombastic Celebration of Arena Rock With Hairball
Hairball is a Rock & Roll experience you won't forget. A band puts on a concert – Hairball puts on an event! The lights, sound, video screens, smoke, fire, blood, bombs, confetti, spiders, snakes & monsters (oh my) and the screaming hoards of rabid Hairball fans create an event – an event that hits you so hard, it'll take a few days to recover! Rock & Roll will NEVER die! …
FRIDAY, SEP 20
8:00 PM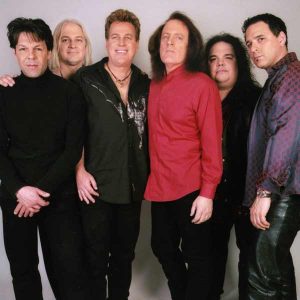 Tommy James & The Shondells
On the road, Tommy James and his Shondells are still rockin', performing their many timeless hits to sellout crowds across the country.
SATURDAY, SEP 21
8:00 PM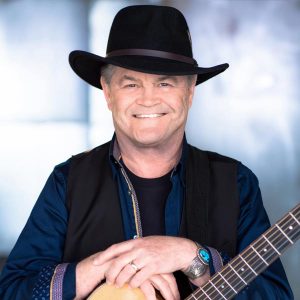 Micky Dolenz Of The Monkees
George Michael Dolenz Jr. is an American actor, musician, television director, radio personality and theater director, best known as a vocalist and drummer of the 1960s pop/rock band the Monkees. He is the only surviving member of The Monkees who has been with the band continuously since its inception, and the only member with contemporary recordings of his vocals on all studio albums.
SUNDAY, SEP 22
5:00 PM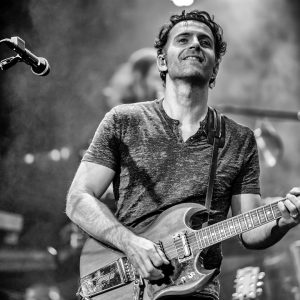 Dweezil Zappa: Hot Rats Live! World Tour
Dweezil Zappa and his "rocking teenage combo" will be performing his father's entire Hot Rats album in sequence live on stage as part of his upcoming 2019 tour. The album played a pivotal role in establishing Frank Zappa as a composer and guitarist and was also dedicated to Dweezil upon its release in 1969. The 50 year old classic album will be surrounded by an assortment of other psychedelic, avant-garde odd metered toe tappers well known to Zappa aficionados. Don't miss out on Dweezil Zappa's DNA audio stage recreation of Hot Rats and other "Hot Stuff"! …
TUESDAY, SEP 24
7:30 PM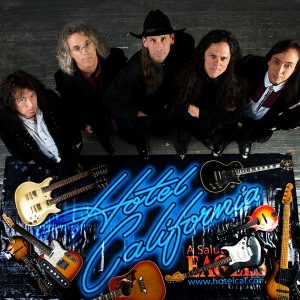 Hotel California – A Salute To The Eagles
Hotel California has touched the hearts of fans all over the world, by faithfully and accurately reproducing the Grammy award winning sounds of the Eagles.
THURSDAY, SEP 26
7:30 PM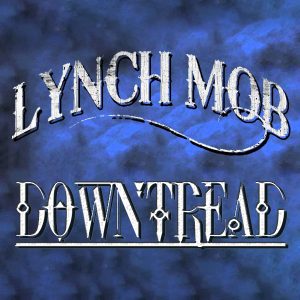 Downtread With Lynch Mob Featuring George Lynch
The Lynch Mob stars George Lynch, former superstar guitarist with legendary band DOKKEN, and one of the most recognizable names in the world of heavy metal guitar. This will be "Heavy Metal Heaven" in the intimate setting of the Arcada Theatre!
FRIDAY, SEP 27
8:00 PM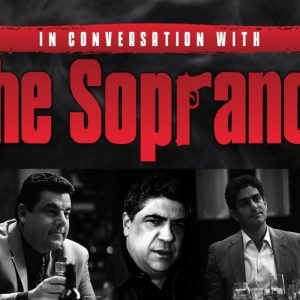 Comedy And Conversations With The Sopranos Cast
A 20th Anniversary celebration starring Steve Schirripa (Bobby Baccala), Vincent Pastore (Big Pussy) and Michael Imperioli (Christopher Moltisanti)! They will appear in a multi-media, comedic retrospective, featuring behind-the-scenes stories, an audience Q&A and more.
SATURDAY, SEP 28
8:00 PM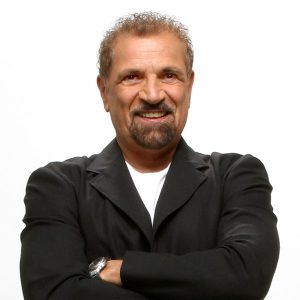 Felix Cavaliere's Rascals
The message has always been to stand for peace, love, and happiness. For legendary singer songwriter, Felix Cavaliere, making people feel good is primary to his illustrious 50-year career that includes the Rock & Roll Hall of Fame, Songwriter Hall of Fame, Vocal Group Hall of Fame, and Grammy Hall of Fame.
SUNDAY, SEP 29
3:00 PM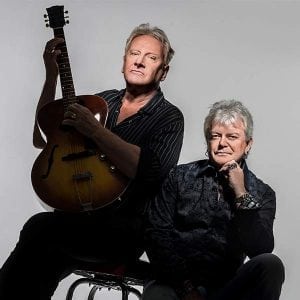 Air Supply
Air Supply is an Australian group based around the duo of Graham Russell (the main songwriter) and Russell Hitchcock. The group's light pop-rock hits have earned Air Supply several platinum LPs and gold singles worldwide.
SUNDAY, SEP 29
7:30 PM