(Photo: Oscar O. Rojas)
In unrelated cases, Aurora men Oscar O. Rojas, 44, and Jose C. Baron, 53, were both sentenced to lengthy prison terms for criminal sexual assault this week.
Rojas pleaded guilty on May 20 to two counts of criminal sexual assault in exchange for an 18-year prison sentence.
"This victim/survivor showed tremendous courage coming forward and disclosing years of abuse," stated Assistant State's Attorney Lori Schmidt in a press release. "She told an adult who made a police report. Child predators are stopped when responsible adults listen, hear the disclosures and take action. We hope other victims of sexual abuse know that if they come forward and tell their story, we will listen and we will act."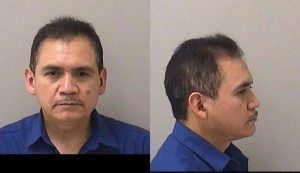 Baron, shown at right, was found guilty by Kane County Judge Alice C. Tracy of criminal sexual assault and aggravated criminal sexual abuse on January 27 after having waived his right to a jury trial. He was sentenced to 15 years in prison.
"I'm proud of this survivor for having the courage to disclose the sexual abuse committed by a family member over many years, and for having the strength and will to face him and testify against him in court. My thanks to the Kane County Child Advocacy Center staff for their work in the investigation and prosecution of this case," stated Kane County State's Attorney Jamie Mosser in a press release.
In accordance with Illinois law, both Rojas Baron must serve at least 85 percent of their sentences. The Kane County Child Advocacy Center investigated and prosecuted the case.
In addition to the prison terms, both men must register for life as sexual offenders in accordance with the Illinois Sexual Offender Registration Act.