Geneva Chamber of Commerce is pleased to announce the 2019 Geneva Arts Fair Winners.  Judging took place Saturday July 27 and winners each in 2D and 3D were awarded recognition and a cash prize.
2019 judges were Jeremy Foy and Lisa Youngdahl. The Geneva Arts Fair took place July 27-28.
Two Dimensional: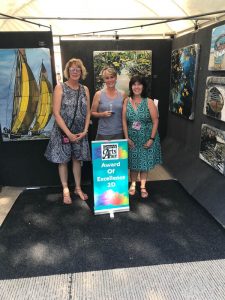 Toril Fisher – Painting (Elmhurst, IL)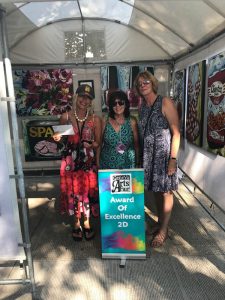 Julia Gilmore – Painting (Jefferson, NH)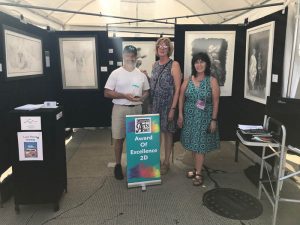 Luis Perez – Drawing (Armonk, NY)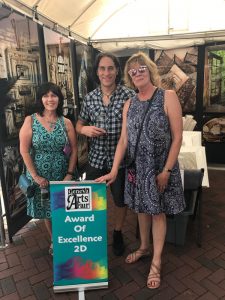 Brad Pogatetz– Photograpy (Batavia, IL)
Three Dimensional: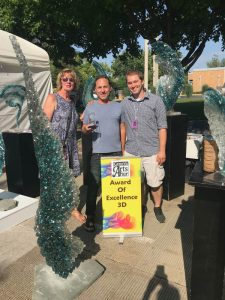 John Denis – Sculpture (Chicago, IL)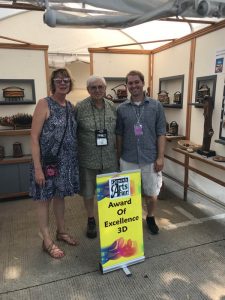 Terry Evans – Wood (Overland Park, KS)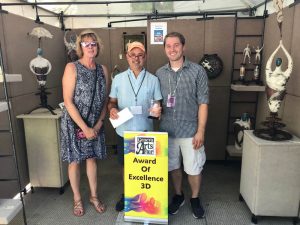 Todd Fox – Sculpture (Orlando, FL)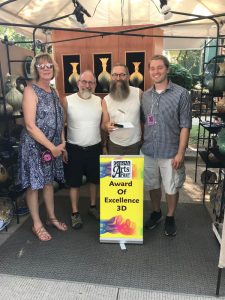 Glenn Woods & Keith Hebrand – Ceramic (Non-Functional) (Palm Harbor, FL)
The 2020 Geneva Arts Fair will be held July 25-26.  Please visit genevachamber.com for information on the 2020 Arts Fair and other Chamber events.