Craft beer lovers: it's time to break out those pretzel necklaces and come taste some brews! Join us for the 4th Annual Tri-City Craft Brew Festival in Lincoln Park, on Saturday, June 8th, 2019. From 1:00p.m. – 4:30p.m. visit over 30+ craft breweries and enjoy 60+ different craft beers, hard ciders, wine and meads from across our region and around the country. Attendees will enjoy food trucks, beer culture with activities and live music by the Gina Glockson Band. There are three ways to enjoy the fest: VIP with special perks, General Admission for the standard brew fest experience, and it's always important to bring a Designated Driver.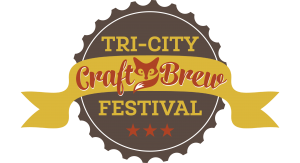 VIP tickets are $65 and include: 1-hour early admission at 12 p.m., 18 drink tickets, exclusive VIP beer pours and food from the Blue Goose Market from 12-1pm, VIP souvenier glass, Beer Schwing Lanyard, festival program and first access to the entire festival beer offerings before everyone else.
General Admission tickets are $45 and include festival admission at 1pm, 18 drink tickets and a commemorative sampling glass
Designated Driver tickets are $15 and include unlimited soda and water at our DD tent. (note: DDs must be 21+ and cannot consume alcohol at the festival)
Tickets on sale now!
Drink for a great cause! This year's event is benefiting the St. Charles Breakfast Rotary Club, a not for profit 501(C)(3) organization that supports a variety of charities, provides local scholarships and projects supported by the SCBRC.
CONTACT: Alessandro Vazquez alessandro@brewavenueevents.com
No one under 21 admitted (including babies in strollers).
All Designated Drivers must be 21+, must purchase DD tickets and cannot consume alcohol at the festival.
No dogs or other pets permitted on fest grounds.
No infants or children permitted on fest grounds.
No alcohol permitted outside of festival grounds.